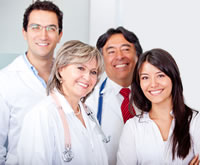 The Allergy and Immunology Foundation of Australasia is proud to have supported four excellent research projects since March 2015. See www.allergyimmunology.org.au/projects
Projects funded for 2016 will directly benefit children with allergic disease.
AIFA encourages research that will lead to improvements in the health and quality of life of people with allergy and other immune diseases. AIFA encourages early career researchers and projects that require seed funding. Nurses and other health professionals are also welcome to apply.
In October this year AIFA will award research grants of up to $10,000.
AIFA only funds allergy and immunology research projects in Australia and New Zealand.
Expressions of Interest for AIFA Grants 2016-2017
Expressions of interest for AIFA grants open on 1st March 2016 and close on 17th June 2016.
AIFA_Grant_EOI_Form_2016142 KB
The AIFA Grant Selection Panel, consisting of seven highly regarded specialists in the field of immunology from around Australia, will rate each Expression of Interest (EOI). By 28th July 2016, the Panel will recommend a shortlist of EOIs to be invited to submit a full grant application. This application is due on 31st August, 2016.
Potential clinical outcome, research methodology and the likelihood of achieving progress with the budget submitted will be considered.
Projects that show a high level of national collaboration will be highly regarded.
We announce the successful grant applicants on 30th October 2016.
Content updated April 2016