World Allergy Week 2019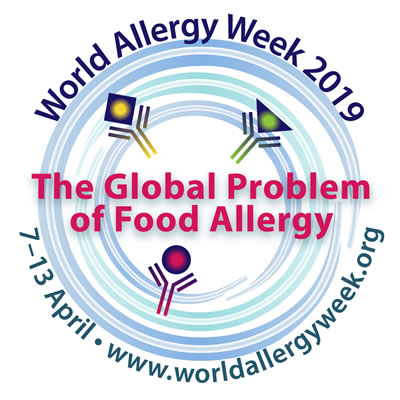 World Allergy Week is a global campaign of the World Allergy Organisation (WAO), which aims to raise awareness of the impact of allergy in our communities. AIFA and ASCIA, a WAO member society, support World Allergy Week each year, through a range of activities.
In 2019 World Allergy Week ran from 7-13 April and the focus area was food allergy.
National Allergy Strategy Petition
The Australian Government has provided funding to implement National Allergy Strategy projects, which is greatly appreciated. This includes funding that was announced by the Health Minister on Friday 5 April 2019 during the National Allergy Strategy Shared Care Model Roundtable. This funding will allow continued implementation of important projects.
The National Allergy Strategy is a partnership between ASCIA (Australasian Society of Clinical Immunology and Allergy) and A&AA (Allergy & Anaphylaxis Australia), working together with other stakeholders.
AIFA Research Grants
In 2019 AIFA awarded a total of $120,000 in research grants, including $50,000 for food allergy research. Your continued support will enable AIFA to fund more research in 2020. To donate go to
www.allergyimmunology.org.au/donate
AIFA is 100% dedicated to fund research that will improve the health and wellbeing of people with allergy and other immune system disorders. By donating to AIFA, you can be reassured that:
• 100% of donations to AIFA directly fund allergy/immunology research grants.
• 100% of AIFA grants are selected by allergy/immunology experts.
• 100% of donations to AIFA are tax deductible.
Wear a Spot of Red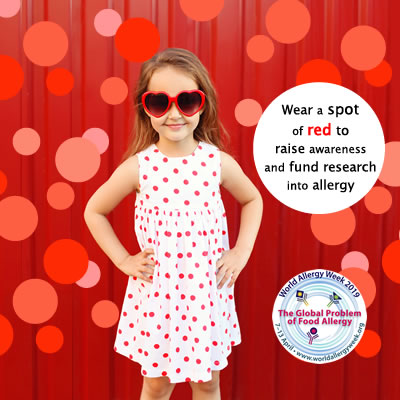 You can raise awareness of allergy through the annual AIFA World Allergy Week 'wear a spot of red' campaign during the month of April. We encourage anyone who is affected by allergy to help raise awareness and funds to support research into allergy, by wearing a spot of red or holding an event in their home, school or workplace.
Some fun activities have been developed that can be used in preschools, early childhood education/care centres, classrooms or even at home. These include a 'spot the difference' game and a colouring in activity. Please feel free to download and use these activities.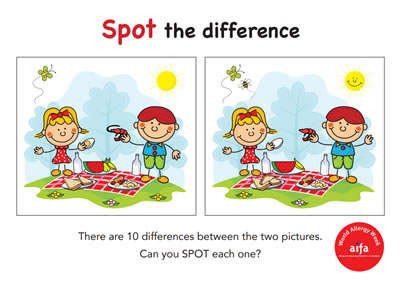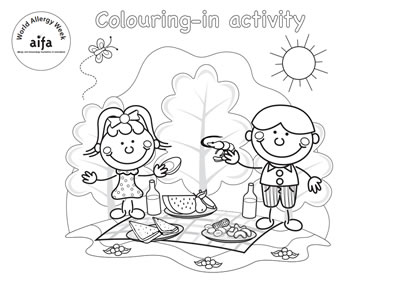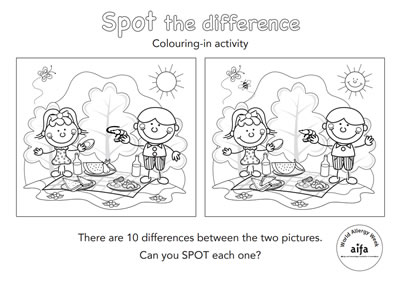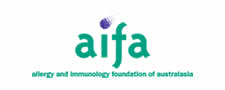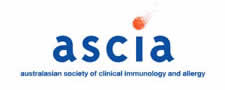 Content updated November 2019