AIFA announces 2016 research grants
The AIFA Board is pleased to announce two $10,000 grants, one supporting research into insect allergy treatment and the second that will improve development of a drug for allergy. Over the past 3 years AIFA has provided a total of $100,000 in research grants.
Jack Jumper Ant Allergy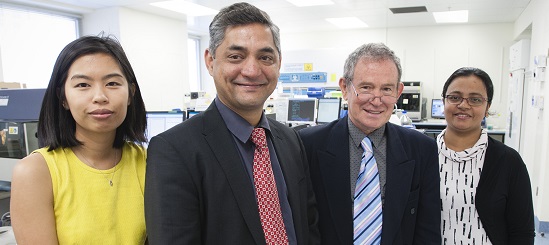 Allergies to venoms from stinging insects are one of the most common causes of severe allergic reactions in Australia, and cause more deaths than shark attacks, yet they are rarely reported. Symptoms include an all-over rash, swelling of tongue or throat, difficulty breathing, abdominal pain, diarrhoea, vomiting or a drop in blood pressure.
A $10,000 grant has been awarded to a research project that will assess whether treatment for allergic reactions to Jack Jumper Ant stings is effective. The Chief Investigator is Dr Pravin Hissaria, with Professor Bob Heddle and Dr Adriana (Thanh-Thai) Le on the project team based at SA Pathology in Adelaide. The title of the project is "Assessment of the Basophil Activation Test as a tool for monitoring therapeutic responses to Jack Jumper Ant Venom Immunotherapy".